Special training
Just like with individually coached athletes, Wellness Programmes for Corporates need to be tailor-made. Some Corporates may want to kick start a general wellness programme and make sure they can offer basic -but genuine- fitness services to their employees, but some others may be looking for something unusual, like putting managers out of their comfort zone during a seminar.
As an example, we co-organized 7 trekking days for the 7 IKEA's leadership academy intakes on the island on Lantau Island, climbing the locally famous 'Tiger head' summit (see picture above). The trek was also the occasion to provide several talks on diversified topics like the benefit of outdoor exercising, the coaching leadership style and choosing one's career path.
This is just an example of what we can do.
Let us seat with you, understand your specific needs and problematics, and design solutions that go beyond the mix of talks and sport coaching sessions.
Extract of testimonials gathered by IKEA's managers
About the walk itself:
All in all, the three people on my group who NEVER had hiked before ALL said they will now start walking in nature with their families as it gave them such a great feeling.
About Olivier's talks on leadership and personal career management:
What a great guy! So inspiring that such a "tough" man can share so openly his experience and his thoughts. He comes across as very authentic and "real".




I think he is a good proof that you don't have to be aggressive, exaggerating or overwhelming to be strong. Actually all the men in my group referred to him later as a thought provoker on how they balance their own work and life.




We loved him sharing his work experiences and his passion.





Olivier seems to me to be a nice guy and very humble. His manner and attitude is caring and approachable.




The sharing of his personal story came across in a very natural way and touched my emotions.

It certainly provoked some deeper thinking from my part which, I believe, was the purpose of his presence. I also have the impression that the rest of the group appreciated him in the same or similar way.

In summary Olivier seems like a wonderful extremely likeable man and obviously has great personal determination / depth and has an extremely interesting personal history.


As an "external consultant" he has a very different profile than what we are normally used to and his message is less in the words but rather than on a personal and emotional level. A different and new angle when it comes to "personal development".
Powered by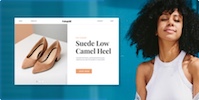 Create your own unique website with customizable templates.