Beyond the line for Corporates
As a former international banker with high responsibilities, Olivier knows how difficult it is to maintain balance in a highly stressful environment. We provide several types of employee wellness programmes to Corporates, such as motivational and educational talks, general get-back-into-shape programmes and actual swim, bike and run group training sessions. We also deliver taylor-made solutions to foster employees' motivation and increase productivity through programmes that are in line with the values, priorities and budget of the Corporates we work with.
Powered by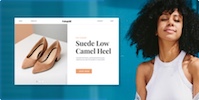 Create your own unique website with customizable templates.