Our Head Coach
Olivier Baillet (pictured above during the final kilometers of his 10th Ironman) has 15 years of racing experience in triathlon, 25 years in running and started squad swimming at 7.
His most remarkable achievements as an athlete are:
3x Ironman World Championship (2001, 2002, 2011) - qualified on his first try at the distance, one year above getting his first bike




Ironman PB: 9h24, IM Western Australia 2010




Half Ironman PB: 4h20, 70.3 Western Australia 2012




Olympic Distance PB: 1h59'59, NYC triathlon 2001




Half Marathon PB: 1h16'52, Paris Half Marathon 2007




Ultra Trail PB: 27h50 (top 3%), UTMB 2006




80k swim around Lantau island (over 5 days), Hong Kong 2014




Mountaineering:

Acacongua

summit (highest peak in Southern hemisphere), Argentina 1999
Nowadays, Olivier passes on the knowledge he garnered from years of self-training and self-testing to type A executives wanting to get to the next level.
Olivier believes in the benefit of a well-designed, tailor-made and flexible training plan. His source of inspiration is first and foremost Joe Friel and one of his most prominent followers Gordo Byrn, although he has been adding new training practices, based on his own experience and findings.
Olivier is a certified Triathlon Development Coach from Triathlon Australia.
Olivier highly values the benefit of recovery and never overtrains his athletes. He is acutely aware of the life constraints of his athletes and his ultimate goal, beyond helping people reach their objectives, is to make sure that the athletes remain fit and active all their life, avoiding burnout and injury.
Always on the search for self-improvement, Olivier has incorporated power-meter training in 2010 and lately has been working on refining his mastering of Training Stress Score. Olivier uses Training Peaks as training software.
Olivier has incorporated vegetarianism, yoga and meditation into his life, all of which have had positive effects on his training and racing (among other things !). However, as a coach, Olivier tends to remain 'traditional' unless specific requests arise from the athlete.
Powered by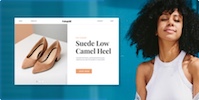 Create your own unique website with customizable templates.