Special training
Running, cycling, open water swimming and of course triathlon are our bread and butter. Sometimes though, we have an athlete coming to us with a special challenge that they registered to.
For us at beyond the line, always looking for new challenges, this is gold. It forces us to explore new training grounds, search on the net, contact people we don't know who have done similar or related challenges...
The most ambitious challenge we have had to face as a coach since Beyond the line's inception is the swim around Lantau island, in Hong Kong, a 5-day 80k swim affair.
Otherwise, we have coached athletes for the following gruelling events:
the Marathon des Sables, a 6-day 250km desert marathon in Morocco

the 268km Gore-Tex Transalpine mountain run race '8 days, 4 countries, 2 runners, 1 dream'

the 3 Peaks challenge, a 235km 4000m+ cycling challenge with time limit.
If you have in mind a crazy event, multi- or single-sport, that goes beyond the 'ordinary' marathon and Ironman, you have come to the right place.
Tariff will depend on the degree of support you require from us but we will make sure it is attractive: special challenges require special treatment and get special interest from us !
We are also providing one-on-one swim lessons based on technique review.
Testimonials from past athletes
Alison:
I started training in Jan 2015 for my first long distance sportivo called the 3 peaks, in Vic, Australia. It was a 235km, 5000m ride and without Olivier's guidance I would never have made it. At times throughout my training I found myself wondering what the point of a particular session was but I knew just to trust and do what I was told. In the event, I felt that all the training sessions made sense and I could feel the benefits of the training at work. I was surprised to get a sub 10 hour result at the time but now I look back I understand that it made sense- I had the best coach! Before I started with Olivier I would have been lucky to be able to do a sub 13 but sub 10 felt easy without even pushing myself on the day.
Matthieu:
I trained for the Sultan Marathon 2015 (Marathon des Sables).

I had planned this event a couple of years in advance and started training with beyond the line in October 2014, 6 months before the start of the race (April 2015).

I liked Olivier's holistic approach of the sport, technical knowledge sharing and very relatable experience, as well as his

dedication and passion for the sports. I also appreciated t

he chats, friendliness and "open door" mindset and t

he very well measured return of experience on managing relationship (spouse/ family/ work) and circumstances. It was good also to be able to benefit

from Olivier's network of friends and athletes.

I gained great technical knowledge on how to train smart and how to manage my personal life, work hard on achieving my sports goals and balance the relationship with my spouse, family and not suffer a burn out at work.
Powered by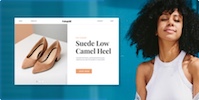 Create your own unique website with customizable templates.