Wellness Programmes
We offer tailor-made holistic programmes to help employees get back into shape, be more in control with their personal life and be happier and more efficient at work as a result.
For this, the range of usual services we provide are talks and actual sport coaching sessions, but we can do more. Our talks can come as a support to our sport coaching services. For example, we can provide educational talks on how to start running as a habit, as a support to actual weekly running classes. These talks can also be executed on a stand-alone basis, though.
As a firm providing consultancy services, we are interested in hearing your specific needs and design a tailor-made programme, just for you, to help you reach your objectives. Our main angle of attack is usually sport, our domain of excellence, but we do provide programmes with other activities that nicely complement our offer.
Sport coaching sessions
The bounding that comes from training together for a sports event for months, be it in relay or not, is second-to-none: this is the rationale behind our sport coaching offering. Our team of coaches are motivated professionals who teach the necessary skills to start and progress, injury-free, in a relaxed but serious atmosphere, and are also used to teach elite level athletes. Most of them are great athletes themselves.
Running classes
We provide weekly running classes to your company, close to your workplace, during lunch hours, or evenings. Classes may be geared to beginners, if needed, but we can also provide classes for advanced running staff who prepare for a specific event, like the UNICEF Half Marathon, the China Coast Half Marathon, as well as trail running races.
We can also provide the guidance and training necessary for teams racing the Oxfam Trailwalker, designing a specific progressive training plan for the big day.
Swimming classes
We provide swimming classes at Wanchai pool with a lane booked just for your company, or at Victoria Park pool. Just like with running, swimming classes may be geared to beginners, but can also prepare teams to compete in open water swim relays (Clean Half 15km swim relay and its winter equivalent, the Cold Half) or individuals to race summer and fall open water events.
Classes for cycling and other endurance sports
We provide preparation for long cycling events, such as 'gran fondo' or specific corporate events, as well as outrigger canoeing. We can also provide professional services to prepare combined race events like kayak & run, swim & run, bike & run, and triathlons, leveraging on the experience of our Head Coach Olivier Baillet, who personally coaches and provides very close guidance to approximately 15 high level individual athletes training for often gruelling
endurance sports.
Yoga and meditation
A genuinely holistic well-being programme would be incomplete without yoga and meditation. Through our network of like-minded health and fitness professionals, we offer yoga classes as well as introductory classes to meditation, both being very effective ways to reduce stress and improve productivity.
Other
Through our partners, we can offer strength and conditioning programmes and lessons for groups or one-on-one.
For the most serious athletes, we can provide laboratory testings on physical performance, among other additional services.
Talks
We provide a wide range of talks to Corporates. We can come to your company and do a one-off talk, or offer a series of conferences, or mix them with other services.
Inspirational talks
Inspirational talks are meant to provide motivating stories about normal people doing incredible feats, mainly sport feats (but not only). They emphasize on the sheer difficulty of the accomplishment, explain what it takes to actually succeed, and provide a series of lessons learnt that are applicable in daily life. This talks are exciting and lively. Most talks are based on Olivier Baillet's real life example who have competed around the globe in some of the most amazing races and have done some equally impressive choices at some points of his life.
The Ironman Triathlon World Championship (3.8k swim, 180k ride, 42.2k run) in Kona, Hawaii: the amazing quest, the sacred race, the pinnacle in endurance sports




Swimming 80k around Lantau Island in 5 days: origin, preparation, implementation, lessons learnt




Discover the king of trail running races: the Ultra-Trail Mont-Blanc, a formidable challenge where thousands of runners run 25 to 45h continuously, covering almost 170k and climbing the equivalent of Mount Everest




Climbing the highest peak in the Southern hemisphere: Aconcagua, the deadly mountain - you'd better be prepared...

Traveling on USD 30 a day for a year



From the comfort of the Corporate World to the unknown of Entrepreneurship.
Educational talks - sports
We provide two kinds of educational talks: sports-related and employee-efficiency-related.
Educational sport talks provide all the tools and tricks necessary to perform well at one of the main endurance sports (swimming, biking and running).
Based on real-life example from Olivier Baillet and other athletes, the talks are explicative and down-to-Earth and are meant to motivate employees into starting a sport routine.
We also provide educational sport talks that are specifically meant to prepare for a race where a group of employees will compete.
We can also design specific talks on other activities such as yoga and meditation.
If requested or when we deem it appropriate, we may invite external intervenants, adding even more energy and diversity to the talk.
Running: such a natural activity, but don't expect nature to fix everything for you: here is what you need to know




Trailrunner 100k: everything you need to know to succeed




Open water swimming: introduction to technique and local races




Clean Half 15k relay swim:

everything you need to know to succeed




Multisport (aquathlon, duathlon, triathlon): you think this is not for you ? then seat back and listen

Trail running: the new frontier, right at your doorstep

Introduction to yoga: what it is, why it is for you




Introduction to meditation: its incredible benefits, how to start a routine
Educational talks- employee efficiency
We believe that while the endurance sports arena is obviously different from the corporate world, there are lessons that can be drawn from athletes and applied elsewhere. Based on Olivier's 'dual life' experience as a top level triathlete and former international banker turned entrepreneur, as well as true stories of professional athletes and other high level achievers, these talks are designed to provide a framework to employees wishing to increase their productivity at work and in life in general.
How to perform better at work: recipes from endurance sports success




How to balance Work & Life, be professional in your personal life too




Nutrition at work: how to maintain stamina all day long, every day




Introduction to Mindfulness-Based Stress Reduction programme.

Analysis of the feedback from Société Générale's employees on the talk provided to them in June 2015 'How to perform better at work: recipes from endurance sports success'
(employees rate 1 to 5, 5 being 'very satisfying', a series of 9 questions on the quality of the presentation, the expertise of the trainer, the alignment between the topic and the content of the presentation, the design of the talk in general, etc)
-> 82% of the participants rated the overall experience 4 or 5, 'satisfying' and 'very satisfying'.
-> Société Générale has contracted beyond the line for 6 more talks to be performed before year-end.
Other talks
Thanks to his rare profile as an international banker and top athletes, Olivier manages to 'make bridges' between topics that may seem unrelated at first and create inventive talks with a lot of content unheard of. For example, for the internal Project Management programme of an international bank, Olivier did a specific talk on 'Project Management in real life: the 80k Swim Around Lantau project', using his experience as one of the two swimmers and one of the organisers, his past role as a Project Manager and his capacity to prepare and deliver powerful presentations.
Also, all our existing talks can be tweaked to provide the exact angle your Corporate needs most. The talks listed above are only examples and we are happy to hear your specific needs and adjust to them.
Other services
We are planning to develop new services that we think will bring great benefit to the employees, some using new technology devices, some leveraging on the services from partnering companies, and some that are a mix of everything.
They will definitely be trailblazing for Asia.
Powered by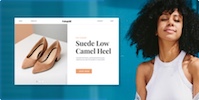 Create your own unique website with customizable templates.